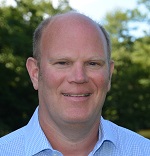 Harald Riis Thomsen, CEO
Harald Riis Thomsen is the founder of CC-Interactive. He has been leading the company since 2006 with a vision of making "customer interactions easier."
Mr. Thomsen has extensive background as a senior executive within the fields of general management, customer service and applied IT. He has worked in senior management positions within the telecom and consulting industries in multiple countries in Europe, USA and Asia. The primary focus throughout his career has been on business-oriented, practical improvement of the customer engagement process.
Mr. Thomsen holds an engineering degree from the Engineering College of Aarhus and a MBA in International Business from the University of Bristol. He resides in Denmark and has lived in Hannover, Bristol and San Francisco. Mr. Thomsen speaks Danish, English and German.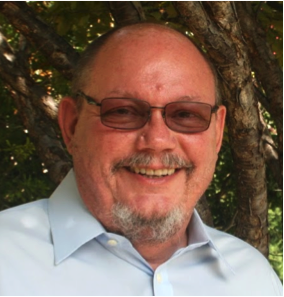 Per Larsen, Head of Marketing
Per Larsen is an accomplished international business executive, currently the head of Marketing and Strategy at CC-I International. He also serves as an external advisor to several businesses in the USA and in Europe.
Per's professional background includes several years as a senior executive at IBM's Server Group, where he was responsible for raising UNIX-based systems to a global market leadership position. Before this he had served as the global Vice President of Marketing and Strategy at IBM's ThinkPad business, where he stayed from early stages and until the brand was established as the world leader in portable computers.
He originally came to Texas as the CEO of Olicom Americas based in Richardson, Texas – a Danish technology company with a global market leadership position in Token Ring network equipment. Now he is a member of the Richardson, Texas, International Business Advisory Council, where he assists Richardson City Management with international business development opportunities. Mr. Larsen is also a member of the Dallas-Forth Worth Metroplex Technology Business Council.
Per's experience with multinational IT corporations makes him a valuable advisor for the leadership of global businesses as well as for local governments. Per's most recent engagements include serving as a Senior Vice President at a late-stage technology startup based in Austin as well as being a board member of 3 Danish technology companies.
He resides in Dallas-Fort Worth area with a second residence near Nice in Southern France. He has traveled and worked in most countries of the world.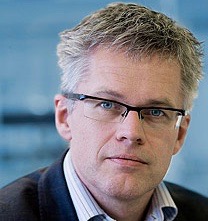 Karsten Lindved, Head of Finance
Karsten Lindved's has held CFO positions in several different industries and has worked as a CEO in the bio-tech industry. Apart from his long experience within financial management, Mr. Lindved has extensive experience of closing business and license agreements within Mergers & Acquisitions. Mr. Lindved has worked in financial management in the IT and telecom industries for many years. Mr. Lindved has for a long time served as a Chartered Public Accountant working at PwC.
The Headquarters of CC-Interactive is located in Denmark. If you'd like to receive additional information, please contact us here.